The Yngve Ericsson Prize in Preventive Odontology is awarded in collaboration with ORCA – the European Society for Caries Research.
The recipients of the 2010 Prize were:
Professor Jaime A. Cury, Campinas, Brazil
Professor Hannu Hausen, Uleåborg/Oulu, Finland
Awardees 2010
Professor Jaime A. Cury, Campinas, Brazil
Professor of Biochemistry and Cariology at the Piracicaba Dental School, University of Campinas, Brazil. Professor Cury has given valuable contributions to an increased understanding of the caries process, particularly to its prevention, through his research into the importance of different fluoride sources, and has devoted much of his efforts to studies on dental plaque (the cariogenic dental biofilm) as well. Dr. Cury has a persistent commitment to health-promoting research, among which could be mentioned a particular interest in the mechanisms of fluoride delivery systems responsible for the caries decline. His contribution to the scientific development in caries-related research, an important role in the establishment of caries-preventive policies, as well as his function as an opinion leader, have helped Brazil to experience a significant decrease in caries prevalence in the last decades.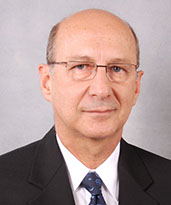 Professor Hannu Hausen, Uleåborg/Oulu, Finland
Professor in Community Dentistry at the Institute of Dentistry, University of Oulu, Finland. Professor Hausen is a recognized expert in the field of oral health promotion, who has devoted his efforts and research activities to promoting oral health especially among children and adolescents. With behavioral science as an important ingredient, Dr. Hausen has focused his research to the epidemiology and control of dental caries, and he has been one of the pioneers to strengthen the concept of a multisectorial and common risk factor approach. His most cited articles have shown that even intensive preventive activities provided in dental clinics do not improve the oral health of children with high caries risk, if they are applied in a context where no population-based oral health promotion takes place. Professor Hannu Hausen has a rare ability to identify and investigate important problems as well as to make use of the findings in society.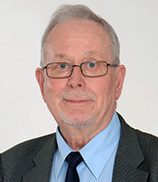 About The Yngve Ericsson Prize
The Yngve Ericsson Prize is awarded once every three years in acknowledgement of outstanding scientific contributions to prevention of oral diseases. This international Prize is named after the founder of the Patent Revenue Fund.
The prize awardees have been selected by a five-member Prize Committee appointed by the Patent Revenue Fund and ORCA – the European Organization for Caries Research.