Awardees 2013
Professor Vibeke Bælum
Professor of Oral Epidemiology and Public Health at the Institute of Odontology, Aarhus University, Denmark. Professor Bælum is a periodontologist by training and has focused her research on understanding the different variables influencing the maintenance of a functional dentition throughout life. This research has more than once involved the questioning of established dogmas, leading to a fresh look at things from a new angle. In longitudinal studies of populations in various parts of the world, Dr. Bælum studied the dynamics of caries and periodontal disease and their respective importance for loss of teeth. In further studies of the epidemiology of dental caries, for example, she documented in a series of elegantly designed clinical trials the likely explanation for the effect of fluoride on caries lesion dynamics. Characteristic of Dr. Bælum's work is that she has continually developed and introduced advanced statistical methodology for analyses of results. Dr. Bælums research comprises stringent and sound treatments of high-quality data, leading to innovative and well-supported scientific and clinical conclusions of importance for preventive odontology.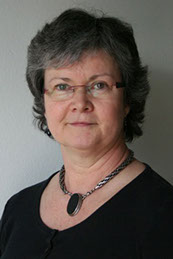 Professor Bente Nyvad
Professor of Cariology at the Institute of Odontology, Aarhus University, Denmark. Professor Nyvad has focused her research mainly on the basic pattern of microbial colonization of tooth surfaces and, in particular, the relationship between the oral biofilm during early caries formation in enamel and root surfaces. She has exploited modern molecular techniques and analytical tools to explore the microbial ecology of the caries lesion in situ. Along these activities Dr. Nyvad has been the principal investigator of the development of the new visual-tactile caries lesion classification, referred to as the 'Nyvad criteria', now implemented in the curriculum in many dental schools worldwide. Her combination of research in oral microbiology and clinical caries research has lead to innovative scientific and clinical conclusions and have a significant impact on preventive odontology and clinical practice.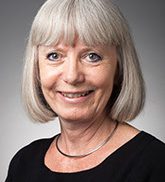 About The Yngve Ericsson Prize
The Yngve Ericsson Prize is awarded once every 3 years in acknowledgement of outstanding scientific contributions to prevention of oral diseases. This international Prize is named after the founder of the Patent Revenue Fund.
The prize awardees have been selected by a five-member Prize Committee appointed by the Patent Revenue Fund and ORCA – the European Organization for Caries Research. The Prize was presented on July 4, 2013 at the ORCA Congress in Liverpool, UK.