The Yngve Ericsson Prize in Preventive Odontology is awarded in collaboration with ORCA – the European Society for Caries Research.
The recipients of the 2016 Prize were:
Jo Frencken, Nijmegen, the Netherlands
Panos N. Papapanou, New York, NY, USA
Awardees 2016
Jo Frencken
Associate Professor Emeritus in Minimal Intervention Dentistry at the College of Dental Sciences of the Radboud University Medical Centre in Nijmegen, is a public health specialist by training. His early experience, in Malawi, Africa, of the many facets of oral health in the absence of regular dental care significantly altered his perception on how dental caries might be managed, and this led him to reconsider how oral care can be made available for an increasing number of people and communities.
Dr. Frencken's research has thus mainly focused on caries prevention and on providing dental care by principles that were earlier deemed less justifiable but currently considered as valid, given the fact that low-income populations cannot afford the well-known standards of oral care. He pioneered the development of the ART concept and was instrumental in researching the many aspects of this minimal intervention dentistry concept. His latest line of research has resulted in the development of a novel carious lesion assessment and treatment instrument (CAST) for use in epidemiological studies. Dr. Frencken's solid and highly dedicated research has contributed greatly to the prevention of dental diseases and to increasing the accessibility of oral health care for many individuals and population groups in different countries world-wide.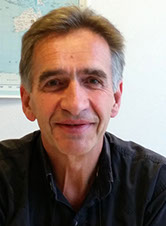 Panos N. Papapanou
Professor of Dental Medicine, Director of the Division of Periodontics, and Chairman of the Section of Oral, Diagnostic and Rehabilitation Sciences, at the College of Dental Medicine, Columbia University, New York, NY, USA. He has earned DDS degrees from the University of Athens, Greece, and Columbia University, NY, USA, a PhD from Göteborg University, Sweden, and has received post-doctoral training in Oral Microbiology at the Forsyth Institute, Boston, MA. Dr. Papapanou is the recipient of several international awards, most recently the William Gies Award for Clinical Research from the IADR in 2015. He is board member of several scientific journals, Fellow of the American College of Dentists, and Past President and Councilor of the Periodontal Research Group of the IADR.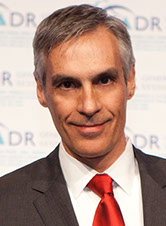 About The Yngve Ericsson Prize
The Yngve Ericsson Prize is awarded once every three years in acknowledgement of outstanding scientific contributions to prevention of oral diseases. This international Prize is named after the founder of the Patent Revenue Fund.
The prize awardees have been selected by a five-member Prize Committee appointed by the Patent Revenue Fund and ORCA – the European Organization for Caries Research.